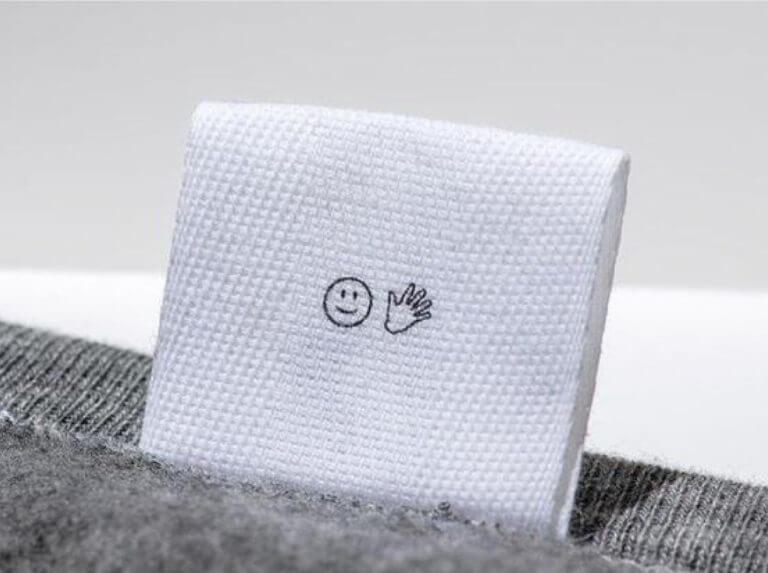 Woven labels for bags
There is a huge range of materials, finished and qualities for a woven label. The most common material for a woven label is taffeta, satin and cotton. It's possible to weave up to 12 colours to a label and there are various finishing options for folding, sewing and centring the label. Woven labels for bags work best when it's a simple design such as a logo and icon, clear text or images.
A woven label adds a premium finish to your bag and our woven labels have excellent depth of detail. The number of finishes we can offer means you can find something to suit your brand.
Printed labels for bags
Printed labels can be more complex as a digital print will show the finer detail. Care labels are usually printed in this way, but a brand label can be printed and be as superior as a woven label if the design is great. We offer a range of fabric options for a printed label for a bag. They include:
Polyester satin (anti-fray and standard)
Taffeta polyester
Acetate satin
Natural coated cotton
We can print 1-4 colours as well as print on the front and reverse of the label. Sizes vary according to your specification and finishes include labels supplied on the roll, cut and fused singly or cut and centre folded.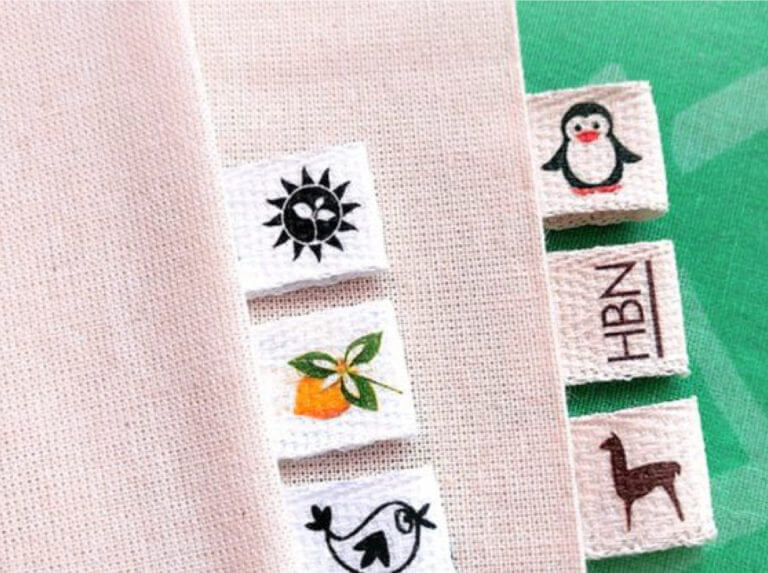 Swing tags for bags
Swing tags or hang tags for bags add value and they can be printed or cut to shape to suit your brand. There are multiple finishes for swing tags. They include:
Drilled holes
Metal eyelets
Square corners
Round corners
Diagonal corners
Multiple string options: rustic string, soft string, wax cord, elastic loop, ball chain, security loop (plastic)