Print techniques for bags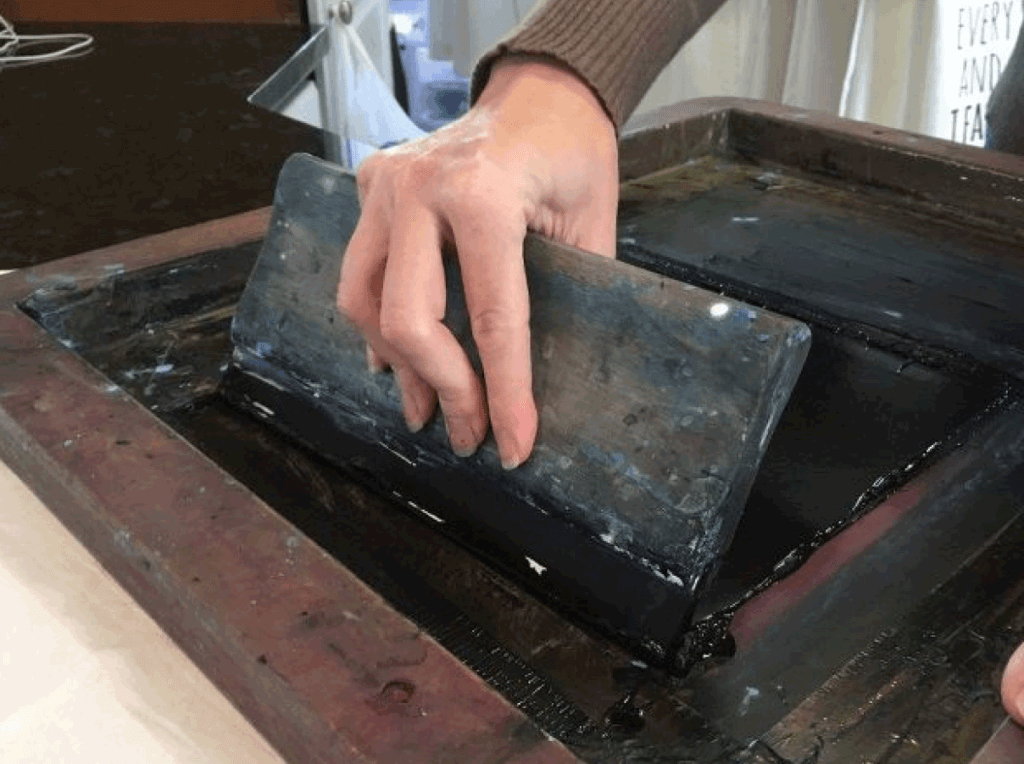 Print options for stock bags
There are various print options that are available on a short lead time for our stock range of bags. Your artwork will determine the print available for your design. If you're not sure, we will advise what is the best print method. Find out more here about print options for bags.
Better for
Big print sizes
Better coverage due to larger ink transfer
Less adhesion problems
Quick turnaround is possible
Disadvantages
Detailed printing on rough materials not possible. (Solution is transfer-printing) Registering colours is complicated on double layered materials. (Reason why these items are printable only in 1 colour, solution is transfer-printing)
Print surface needs to be flat, so printing close to zippers, buttons, cords, seems, etc. is not possible
Materials that cannot take heat well are difficult to print (PE,PVC etc) because they will melt in the drying tunnel Solution is to use transfer printing or air drying (this last one will cause a significant delay in delivery time and is very space consuming)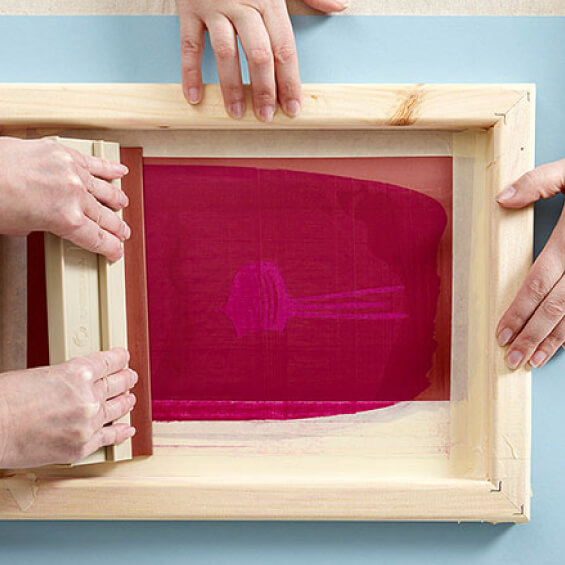 Embroidery
Customisation options for stock bags include embroidering artwork. A digital logo is "redrawn" to determine how many stitches are needed. (This means there are higher set up costs for embroidery). Once the logo is redrawn, a ring is put on two sides of the item than needs to be embroidered. Then the item is put under a large machine which sewing heads can contain up to 15 needles. (So15 different threads (colours) can be embroidered in one run).
Good for
Luxurious and premium finishes
Long lasting
Can include up to 15 colours in one print run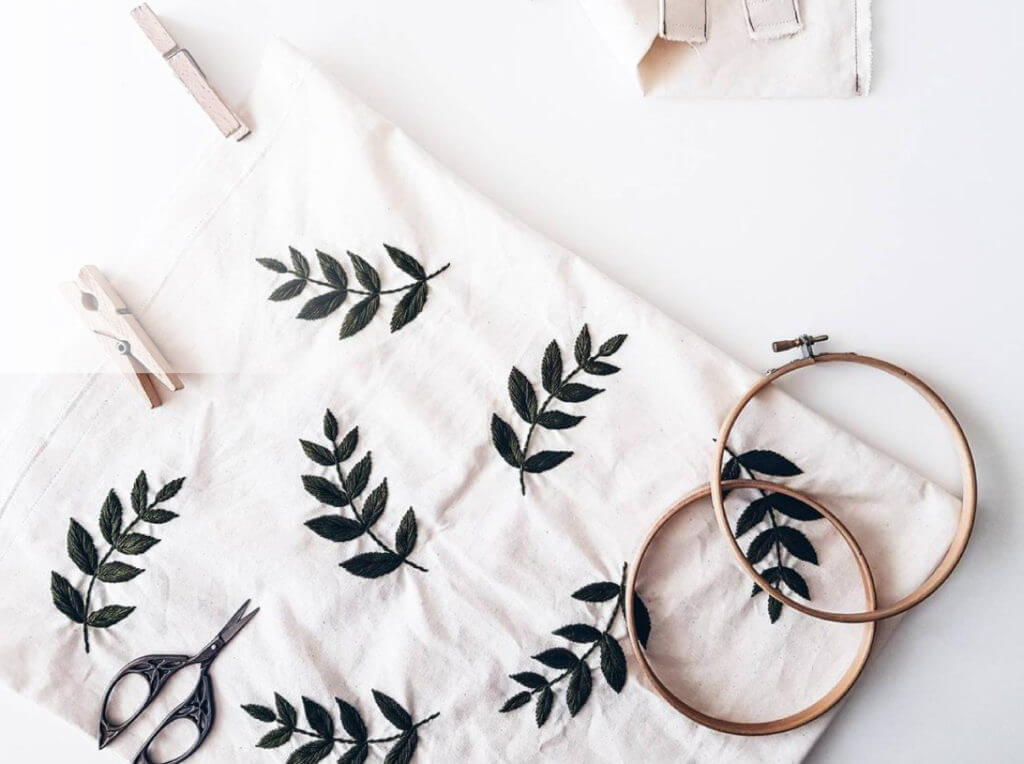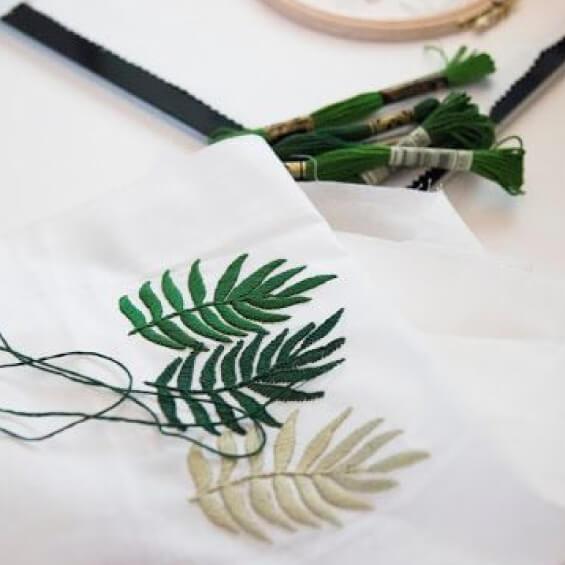 Disadvantages
More expensive than print
No small details (lower case letters need to be min. 5-6 mm in height)
Time consuming (therefore not good for a short lead time)
Some positions are hard to embroider because of zippers, buttons etc.
No exact Pantone colour matching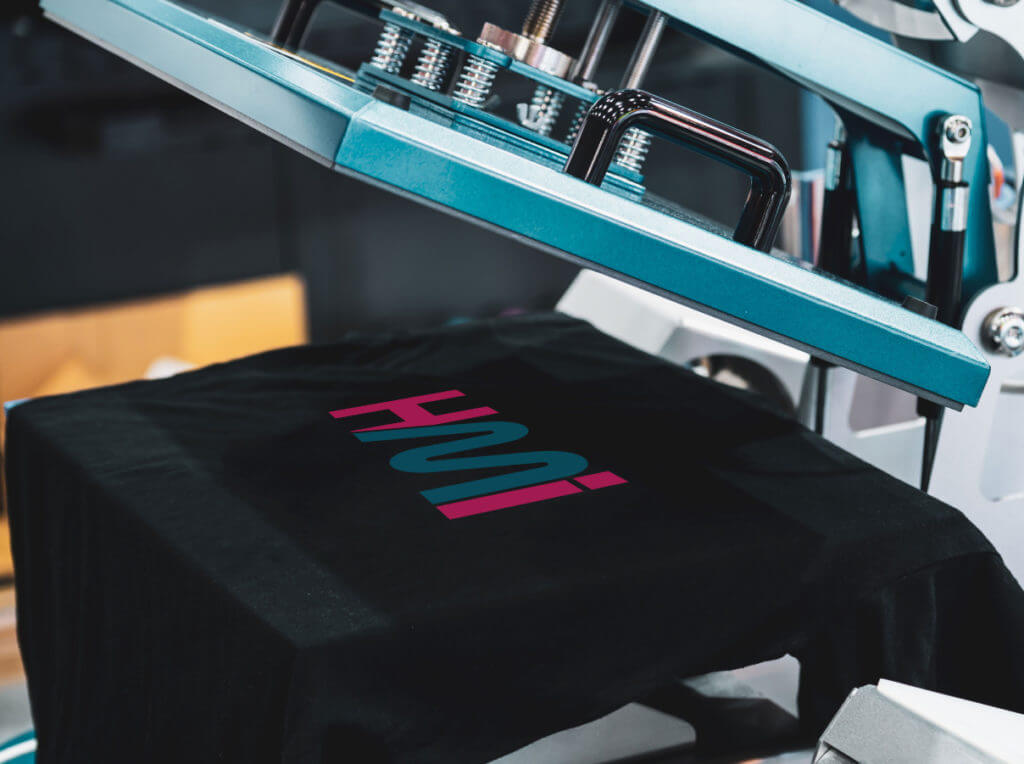 Digital transfer
On a plotter the logo is printed on a special roll of paper (white base and glue are already printed on the paper by the manufacturer). A cutter will cut out the desired shape and by use of a heat press the transfer is applied onto the item.
Good for
No limitation in the number of colours due to digital print process
Any design is possible to print
Small details printable
Printed colours are very bright
Premium quality
Customisation options for stock bags
Disadvantages
Pantone colours cannot be used because of 4 colour print process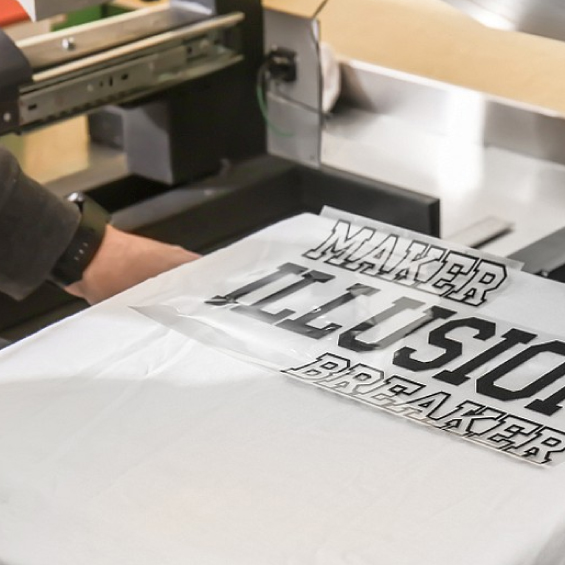 Digital printing
For this printing technique we are using a special digital printer in CMYK colour mode. The printer can print directly on to bag, white bags or light colours are best. It is a digital printing technique so we can print full-colour images also with white ink. The bag goes into the printer, then print the image and strengthen the image by using a heat press. For coloured bags, we need to use a special pre-treatment liquid for better adhesion. We can perform the printing on fabric with min. 90% cotton. We can also digital print on umbrellas!
Good for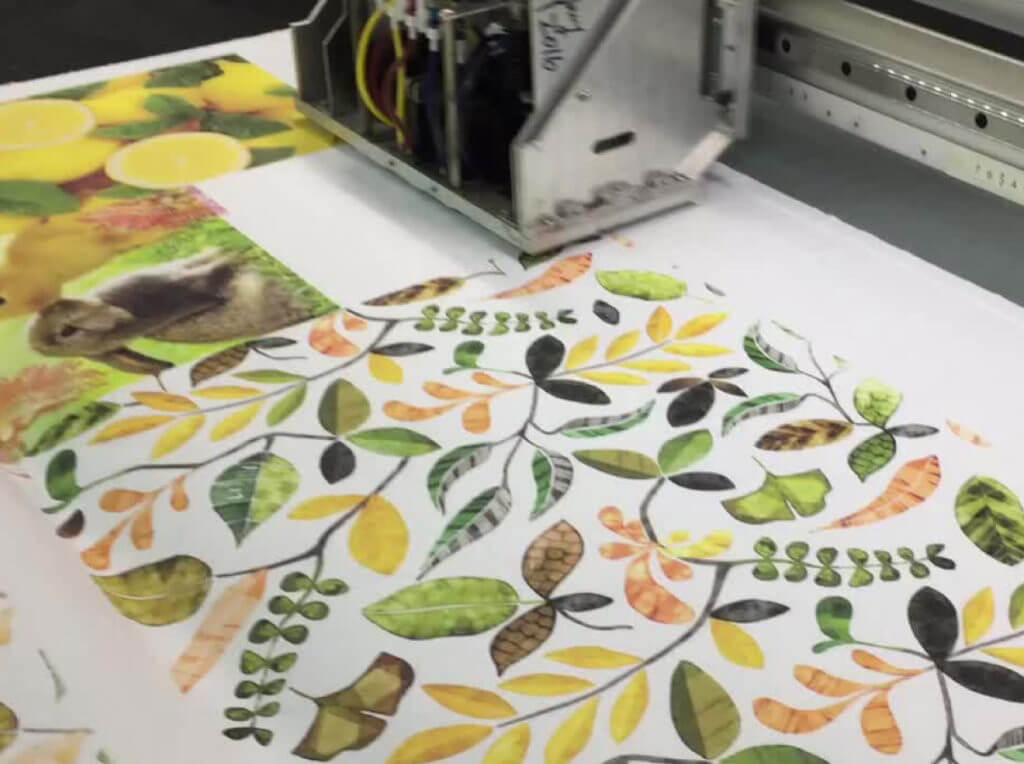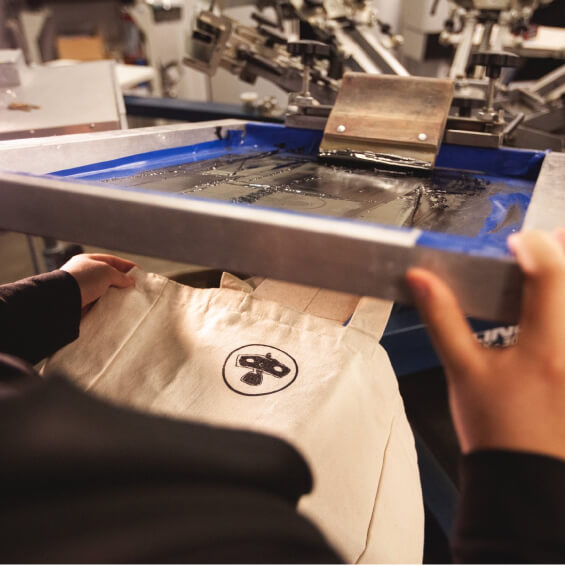 Disadvantages
Low speed print

More expensive technique
Pantone colour matching more difficult due to full colour production process
Depending on the fabric colour pre-treatment may be necessary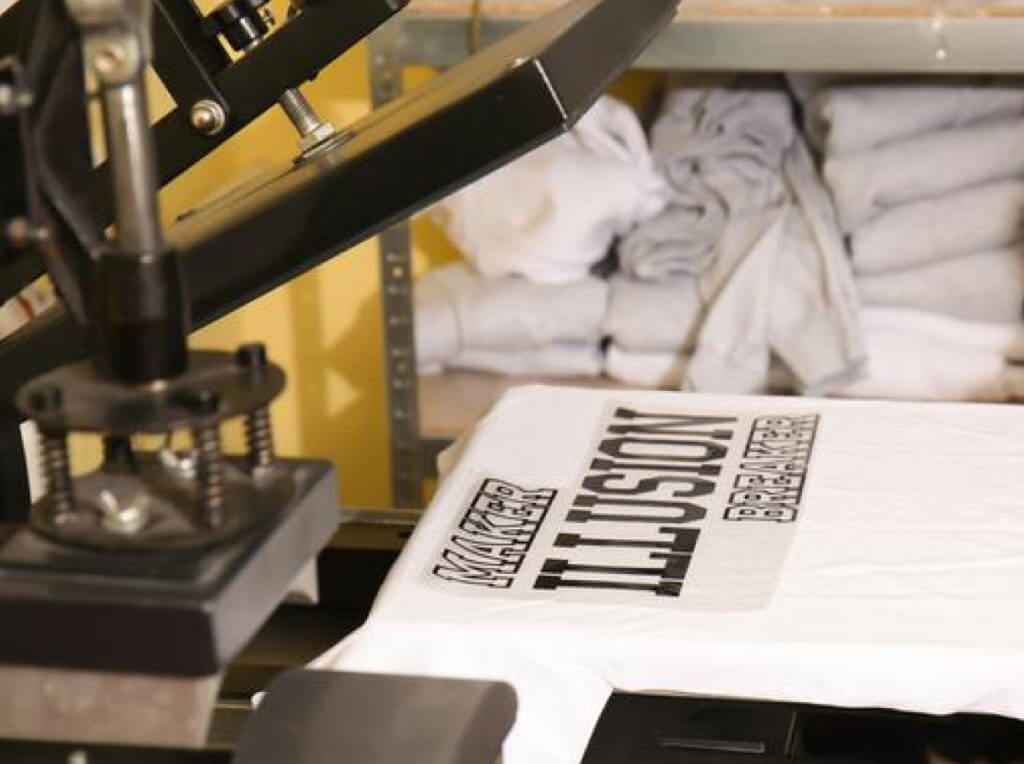 Sublimation transfer (ts)
Sublimation is a digital print technique. First on special paper, digital plotter prints the image and then the pa-per template is applied on polyester surface by use of heat press. A sublimation template can be transferred on almost every item but the template must be covered by a polyester layer. We can also apply sublimation transfer on polyester fabric. Very important is that the heat press temperature must be 200°C so the item must be resistant to high temperatures.
Good for
Photo quality

Printing speed (depend on item size)
Big surface print
Disadvantages
Printed only on special items
Polyester surface must be white
High temperatures needed
Pantone colour matching is more difficult due to full-colour production process