Celebrating The North Face
Published by
Steve Hill
on
December 16, 2015
The North Face company founder, Douglas Tomkins died this week and we're taking some time to remember his contribution not only to the fashion and outdoor industry, but our environment too. The pioneering adventurer, entrepreneur and experienced outdoor enthusiast founded The North Face brand, an iconic outdoor equipment company, in San Francisco in 1968. During the 1960s, The North Face established itself as a pioneering brand for the outdoor enthusiast.
Never Stop Exploring' was the foundation for the brand and it has continued to build on this and become a hugely successful and respected brand.
Over 40 years since starting out, The North Face has delivered an extensive line of performance apparel, equipment and footwear. Favoured by the accomplished climber, mountaineers, extreme skiers, snowboarders, explorers and endurance runners, the brand continues to enjoy a reputation for quality and endurance. It has an extensive range of travel bags, urban bags, branded clothing, as well as equipment for sports people. The North Face bags are synonymous with quality, strength and longevity, and other brands want to emulate this through copying and most recently with over-branding the brand's bags and clothing.
As a chosen UK distributors of The North Face bags and clothing we can assist with supplying branded bags and outdoor clothing that include embroidery of their own logo alongside The North Face brand on these established products.
Douglas Tompkins, best known for his hand in launching the outdoor brand can also be celebrated for his involvement in the conservation of mountain regions. In 2009 he was awarded the David R Brower Award for his work as well as other awards which recognised his efforts in conserving landscapes so that they are not damaged by industry.
Bag Maker and Environmental Campaigner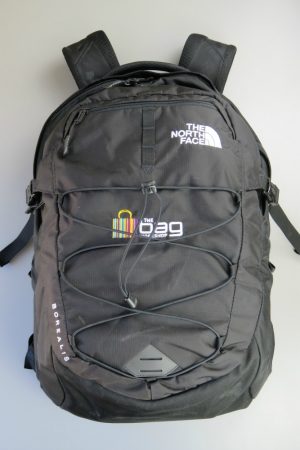 He bought vast amounts of land and actively supported organic farming and been involved in environmental campaigns in Chile and Argentina which opposed the construction of dams in two of the largest and wildest rivers in Chile.
This environmental leader sadly lost his life this week, doing something he loved in the great outdoors. After kayaking in a crossing of General Carrera Lake in southern Chile, waves caused his kayak to capsize. After spending a considerable amount of time in waters below 4 degrees, his battle to survive ended in him losing his life to hyperthermia. An inspiration for living life, appreciating and conserving the great outdoors, we're thanking this man for his contribution and enjoying the brand he left behind.
At The Bag Workshop we supply a range of North Face bags and equipment, as well as from other leading adventure brands such as RAB, Helly Hansen.