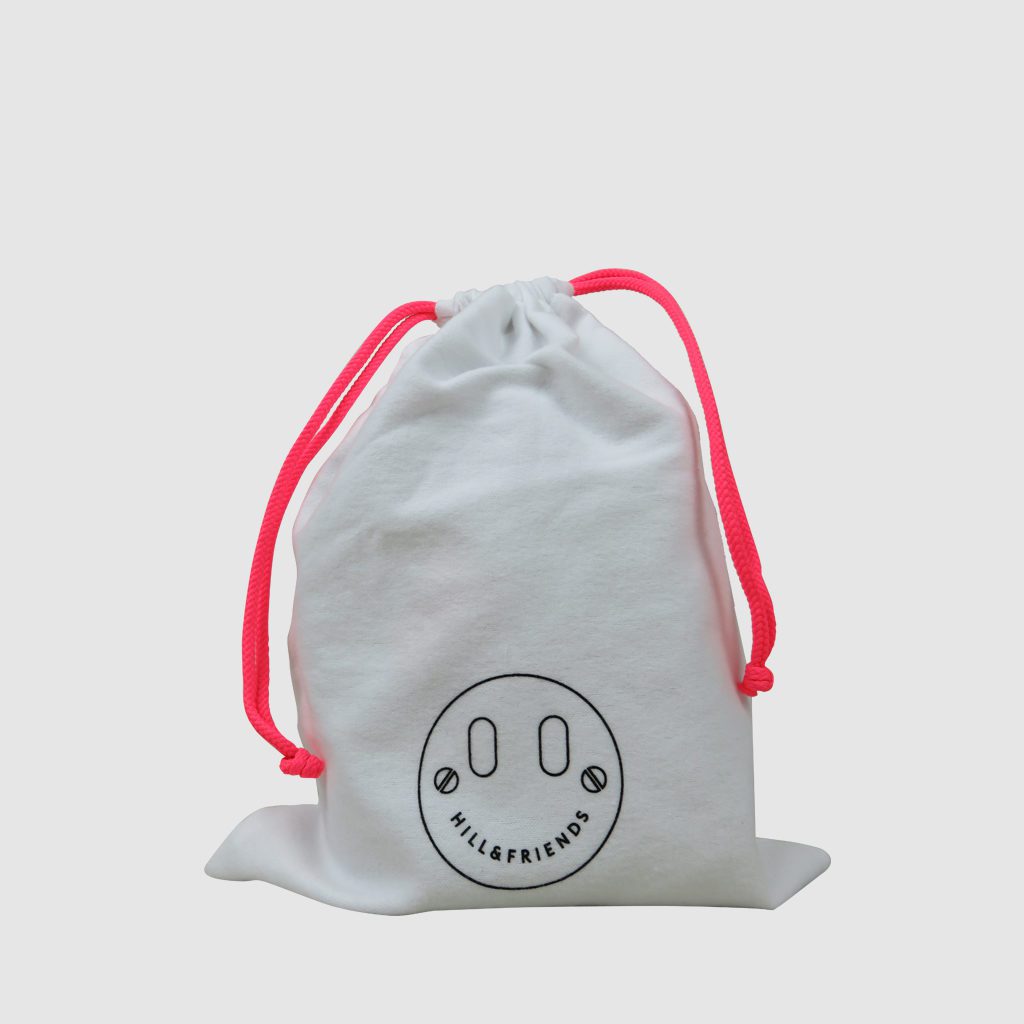 Top 5 Reasons To Choose Sustainable Packaging
Published by
Steve Hill
on
June 10, 2021
We at The Bag Workshop strongly believe that we owe it to businesses and consumers to provide the best in sustainable packaging to protect our planet for future generations. If every business and consumer makes a few simple changes to their shopping habits, we will reduce the damage we do in the future.
While we are confident that there are a huge number of reasons to choose sustainable packaging, we've highlighted some of the top reasons your business may benefit from making the switch.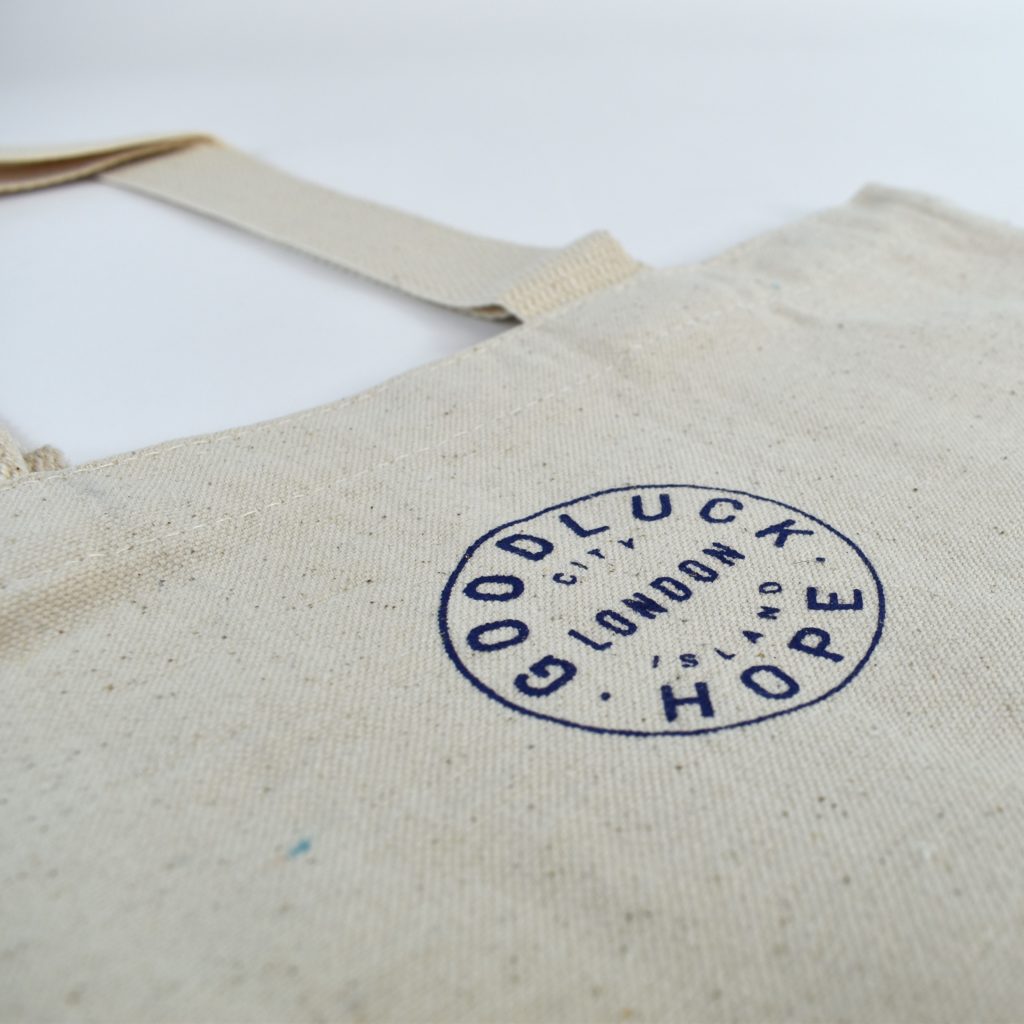 What do we mean by sustainable packaging?
Before we look at the benefits, we should give you a loose definition of what we mean by sustainable packaging. Simply put, it is packaging made from sustainable materials, that are not single-use, and meets the needs of businesses to pack, protect, ship and store products. You may also hear it referred to as eco-friendly packaging, planet friendly packaging or green product packaging. Whatever you prefer to call it, there's no denying its benefits.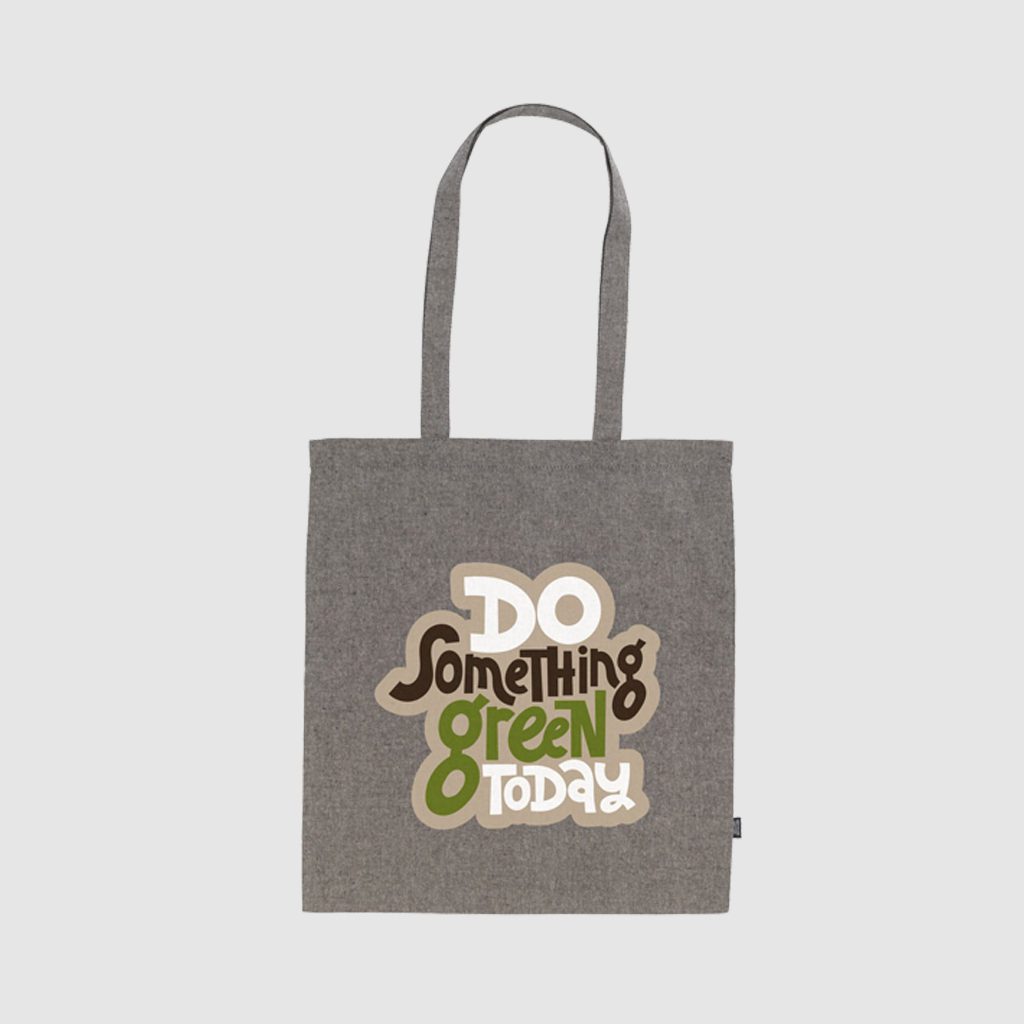 1. Consumer pressure
Consumers are, now more than ever, willing to spend more on sustainable products. They are no longer prepared to accept the throw-away society, single-use packaging on goods that has for so many years been acceptable. Consumers want to see companies with a conscience. They want to see less packaging, better shipping costs through reduced use of materials, meaning more products can be packed and transported per square foot. This reduces the carbon footprint caused by increases in consumerism.
2. Brand accountability
A proactive eco-friendly approach has seen brands that embrace change fare better than their counterparts. Whilst some consumers do not wish to make radical changes to their lifestyle, they will engage and support businesses taking steps to be accountable for their effect on the environment. With consumers leading the turn away from brands using excessive or non-environmentally friendly packaging, the demand for industry leaders to be socially responsible is immense. Brands that are prepared to adopt sustainable packaging are winning in the profit stakes too, leveraging brand power and gaining customer loyalty.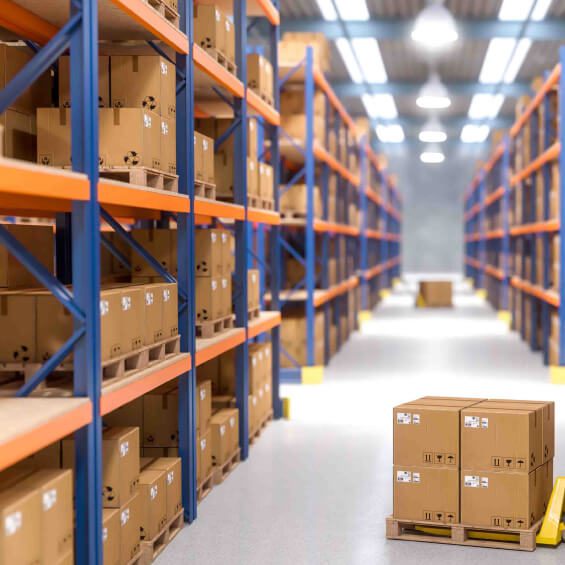 3. Minimise inefficiencies
Sustainable packaging is more than just making a material choice, it can also optimise business operations. Reassessing packaging choices can save you money, not just on your packaging, but also on shipping costs. When it comes to bags, the initial purchase cost may be higher than that of single use packaging, but factor in less need to replenish them, and you may find the cost isn't as damaging as you think. Adjusting packaging to meet consumer demand of 'less is more' can see incredible packaging savings which will offset potential higher costs to buy. Even when there are no financial gains on the packaging cost, you will find reduced weight and size having a positive effect on transport and shipping costs. Stock replenishment costs are reduced as consumers increasingly demand reusable bags.
4. Reduce environmental impact
Carbon is released throughout the entire packaging manufacturing process, in extracting, producing, and transporting packaging products. Sustainable packaging seeks to reduce the carbon footprint of businesses by using environmentally friendly materials, adapting manufacturing processes to reduce waste, creating less landfill, and providing more reusable options. Encouraging a move away from environmentally damaging materials and methods will result in the development of more energy-efficient and cost-saving production methods.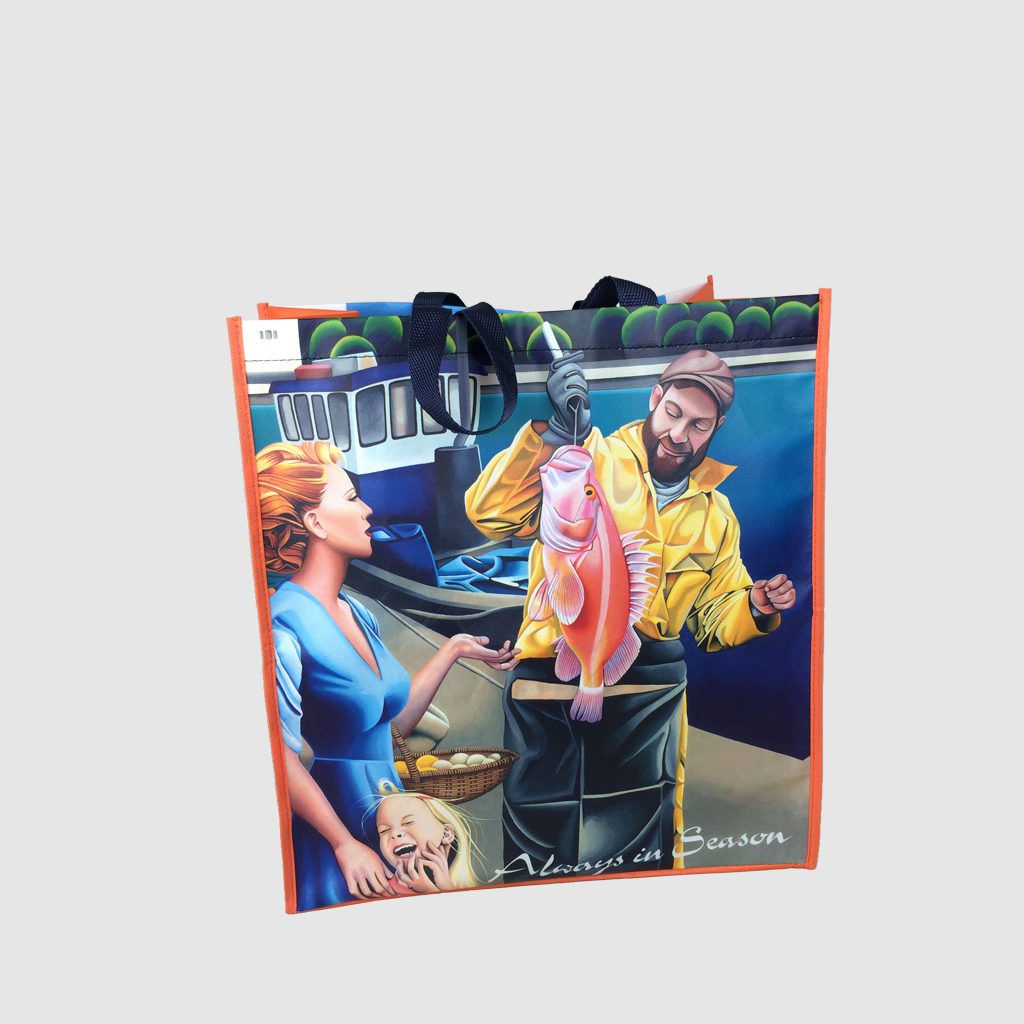 5. Reduce harm to ocean life
Sadly, we are endangering the very core of our planet's means of survival. Ocean life is more endangered than ever, as years of dumping waste and non-degradable packaging releases toxins into the water. This has two worrying aspects; not least the harm it is having on wildlife. Ocean life that we rely on as part of our food chain, the life that we rely on to preserve our habitats and for the health and wellbeing of our planet is in decline and we cannot recover this until habits are changed. We are in too deep for a simple clean-up so a reduction going forward must be the answer.
What choices do I have?
It may seem insignificant but changing packaging, even the humble bag that consumers carry your product away in, can be a lasting worthwhile change for the safety and protection of environment in the future.
Fairtrade organic cotton is grown from crops that are not sprayed with fertilisers or pesticides. It is made using processes that preserve biological cycles, soil health and biodiversity. Farming cotton traditionally relies on pesticides and fertilisers which for just 3% of the world's farmed land accounts for a quarter of the world's pesticide use. Safer chemicals have been developed but the cost is prohibitive, making them too expensive for developing countries to use.
Recycled or repurposed cotton from unwanted textile garments reduces the number of items that end up in landfill and makes use of pre-consumer offcuts. This reduces waste but the collection, processing and transporting costs need to be weighed against the cost of sustainably growing the crops in the first instance.
Jute is a more sustainable choice than cotton. As a vegetable fibre, it naturally requires less maintenance and soil intervention to yield significant crops. Growing quickly, Jute also requires less space and is more readily replenished green product packaging choice.
Bamboo, when manufactured as a textile using the mechanical method, offers an eco-friendly sustainable fabric that is both lightweight and elegant and can be manipulated to make bags suitable for both printing and embroidery. As a labour-intensive expensive option, it is better suited to large volume production.
Hemp is another crop that requires few artificial fertilisers or pesticides. It grows quickly and is adaptable to soil and climatic conditions. It is also six times stronger than cotton, is more resistant to weathering and uses environmentally friendly farming methods.
Cork, or more specifically the cork oak tree is one of the few trees able to regenerate bark and it can be harvested every 9 years. This makes it a truly renewable and biodegradable product requiring no fertilisers or herbicides to grow. In fact, its traditional farming methods support wildlife and are truly sustainable. Even its preparation for textile use is eco-friendly.
Recycled Plastic (RPET) uses recycled plastic bottles again reducing landfill and the toxic chemicals that would seep into the earth. Whilst, not a perfect solution, it does give a second life to plastic. A bag created from RPET is durable and suitable for repeated use, it is cost-efficient on large quantities so is an efficient environmentally friendly use of post-consumer waste.
Can we help you make the switch to sustainable packaging?
It is clear that even sustainable packaging is not without environmental cost, but it is most definitely an improvement on traditional single-use plastic, throw-away bags and the cost and damage that their production and disposal causes to the planet. Innovative designs and technologies mean there are many sustainable packaging choices. Here at The Bag Workshop, as experts in sustainable packaging, we understand what works for each industry, clients, and brands we serve. We'd be happy to talk to you about your needs and can supply bags that show your brands commitment to the future of our planet and care for its customers.
Sustainably sourced branded merchandise
Ask us about other sustainable branded merchandise. We can manufacture premium umbrellas and source premium quality, sustainable promotional products from an ethical supply chain.
Get a quote
Sustainable Packaging Contact and Quote Form