Useful Guide To International Shipping
Experts in beautifully branded luxury bags and merchandise, we've got years of experience with shipping merchandise to multiple destinations, storing it and managing the shipping paperwork for you.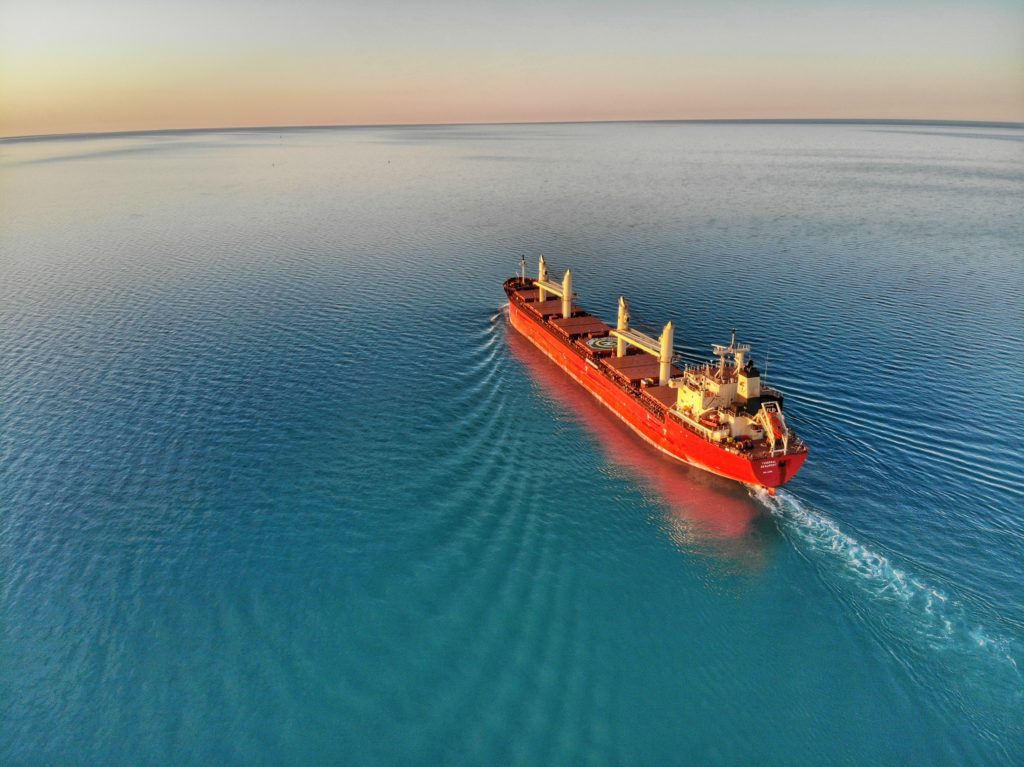 We manufacture bags and other branded textiles. We use our collective of international factories to create bespoke bags, fabric product packaging and luxury merchandise for brand owners and creative agencies then ship to global destinations.
Shipping internationally opens up a larger market to our clients and to us. We can create beautifully branded merchandise for a larger number of brands as well as offering the opportunity for our clients to ship to a larger number of markets which in turn is a bigger opportunity.
International shipping
International shipping can be a daunting concept to many companies and therefore can stagnate a decision to expand a business. Alien terms such as Free on Board (FOB), commercial invoices, Bill of Laden (BOL) and customs declarations can feel complicated and hard to tackle. There are agencies that can take on logistics which means another layer of suppliers and points of contact.
Wurlin has years of experience in international import and export so when you order luxury branded merchandise with us, we can take care of the manufacture and the logistics, so you don't have multiple layers of communication with shipping companies or have to deal with it yourself.
We can ship internationally to single addresses or multiple addresses both commercial and domestic to suit your project. So, whether you are delivering on a pallet to a warehouse, global influencers, and their agents or to employees in their homes, we can take care of the detail, include it in the price when we quote your job and track the progress of the transit so all you need to know is that its delivered.
Our international clients, rely on us to sample, manufacture, pack, ship and deliver on time and within budget. Their locations and deliveries are expansive, spanning from the Cook Islands to Tasmania.
We believe that a well-informed client can make the best choices for their brand and be reassured that we will take care of the detail. This useful guide to international shipping is all you need to know and will give you what you need to know and feel confident that we've got you covered.
What's the difference between domestic and international shipping?
Domestic shipping generally goes through less handling than an international shipment. Its destination is within the same country it is shipped from and fairly straight forward as the distance it travels is much shorter than a consignment leaving the country. In most cases! International shipping is more complicated when you start shipping to the international market and consignments cross international borders, are liable for taxes and duty to be paid which means more paperwork.
The other difference between domestic and international shipping is not only the distance a parcel will travel but the time it takes on its journey inclusive of the actual shipping time is the time spent in customs.
Is it difficult to send products to Europe from UK after Brexit?
Exporting to the EU is now more complicated since Brexit, but through our transport partners we have overcome most issues. Before, exporting to Europe was the same as sending goods within the UK but now there is the requirement of customs checks. This has caused delays on shipments and can also come with extra admin charges from the local customs authorities. A little slower, but goods are still moving.
Although the UK has a free trade agreement with the EU, this does not include goods that have originated from outside the UK or EU. Goods manufactured outside the UK will be subject to Duty charges when entering the EU from the UK. These charges are based on the agreement the EU has with the originating country
Is it hard to export to the USA?
Goods under the value of $2500 are generally seen as personal use and not under stricter scrutiny by customs and likely to get through customs more quickly. The consignee or importer is required to have a customs agent to clear the goods through US customs. If shipping smaller consignments with larger courier networks, they will use their own customs agents making this process easier. If you are shipping larger volumes, Wurlin can clear your goods through customs on your behalf using our attained certificate of United States Power of Attorney (POA).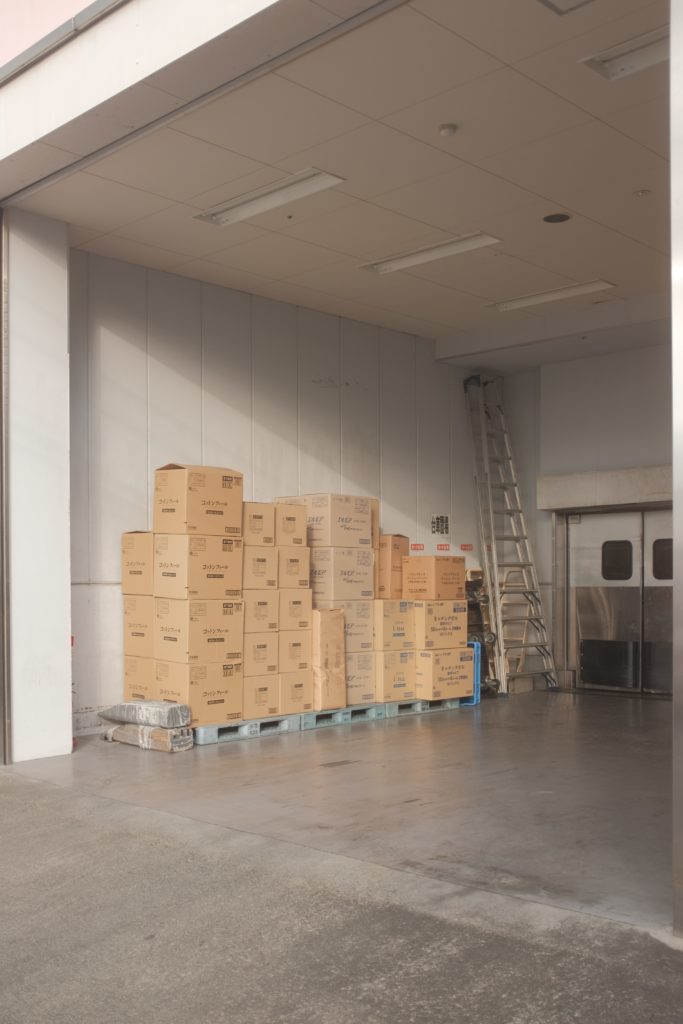 Is it better to send by air freight or sea freight?
Sea shipping is cheaper and considered a greener method of shipping products around the world. According to some studies, air freight produces 31 times more emissions than sea freight. For smaller consignments, it is less practical to use sea freight as there are minimum charges for shipping in containers which is generally a minimum of 2.5 cubic meters (cbm). I.e., If you ship 0.5 cubic meters it will cost the same as 2.5cbm. Sending a few boxes in a 40ft container is not cost effective or very thoughtful because it's better to fill a container with multiple orders to make use of the journey- the client gets a cheaper price for shipping and it's a cleverer method of transit from the other side of the world.
Transit times from the far east are around 4 weeks so we will consider this if your order is time sensitive and will recommend the best method for shipping according to your desired delivery date. Not only is it better to be organised and start a project sooner so it's not rushed and can be booked into a production schedule in time, it can also benefit the environment by being able to make sure of the most mindful shipping method.
Air freight is quicker and can expect a 5-day transit from the far east, but shipping by air is expensive because of the fuel cost to your budget and the environmental impact. Global courier companies have limits on single consignments so if you have an urgent large shipment, we will use one of our specialist air freight partners.
International shipping guide terminology
Like any niche subject, there's jargon associated with international shipping. Here is a simplified version of what those terms mean in our international shipping guide.
What is a HS Code?
When a commercial item crosses a border, it requires customs clearance. For the item to be identified it will need a HS code or commodity code.
The HS code or Harmonised System of codes is used by most countries and organised by the World Customs Organisation. With this code, each country can identify the type of product and will apply their local duty charge on the import. Some products are exempt from duty such as cotton bags from India. The UK government has a trade agreement with India and some other developing countries, that means products are exempt from duty which make them more favourable which assists with export trade. This is called the Generalised System of Preferences which plays an important role in facilitating exports to major export markets.
Where can I find HS codes or commodity codes?
Each country's customs authorities including the UK Government will have a web page listing all product that can be shipped and their commodity code. There are millions of products and associated codes. A simple bag for example can have hundreds of subheadings depending on the materials and it use.
Who is the exporter and the importer?
The consignee or buyer is generally seen as the importer of the goods. There can be exceptions to this. Companies can nominate other companies to act on their behalf as the importer. The company sending the goods, or the seller will be the exporter.
What's an example of an importer?
An importer is a person, company or country that have purchased goods or services from abroad. With this international shipping guide, you'll see the different between and importer and exporter.
What is a commercial invoice?
When a commercial shipment crosses a border, it requires a commercial invoice to travel with it. This invoice states the value of the goods of which any duties and taxes are based. This invoice will include information about the shipment including the all-important HS code. This invoice will also state the origin of the goods. This is important as there are different agreements between different countries. For example, goods that originate in the UK going to the EU do not attract any duty tax and payment, but goods from China to the UK do. Ask us questions about our international shipping guide.
What is the difference between an invoice and commercial invoice?
An invoice is issued from a company when it has delivered goods or a service. It outlines the detail of the goods for sale or service carried out and requests payment and ways to pay that include bank details.
A commercial invoice is the document that travels with goods moving from one country to another.
Who is responsible for the commercial invoice?
The shipper/seller is responsible for the commercial invoice. They issue the commercial invoice that travels with the goods being exported.
What details are in a commercial invoice?
There are 8 parts to a commercial invoice. The detail required includes:
Shipper details inclusive of name, address, phone number and VAT number or TAX ID.
Shipment details
Consignee or company responsible for importation of goods to include name, address, phone number and VAT number or TAX ID.
Delivery address to include of name, address, phone number and VAT number or TAX ID. This can be different to point 3 if within the same country but normally points 3 and 4 would be the same.
Number of units, description of goods and price. Plus country of origin as this differs from  country to country with regards to the tariff required to be paid by the recipient. To assist with the clearance of goods at customs, the HS code must be included.
Additional comments or information required by law
Declaration statement
Final cost and value details
What are International Commercial Terms or Incoterms?
These internationally recognised terms facilitate the obligations between the buyer and seller on international shipping. These terms are important as it will decide who is responsible for which costs including duty payments. There are many terms but here are a few common ones:
What is Free On Board? (FOB)
(FOB) Free on Board. The supplier or seller agrees to arrange loading on a sea vessel of the buyer's choice. The seller pays loading costs and preparation for export. The responsibility of the goods passes to the buyer once loaded. The buyer must then prepare the goods for import at destination. Also referred to as Freight On Board.
Who pays for Free On Board?
Free on Board collection requires the buyer to pay the freight transportation.
What is CIF?
CIF is an abbreviation for Cost, Insurance, Freight. The seller delivers the goods, cleared for export, onboard the vessel at the port of the shipment, pays for the transportation of goods to the port of destination as well as obtaining and paying for minimum insurance coverage on the goods through their named journey.
What's the difference between CIF and FOB?
The difference between CIF and FOB is who bears the responsibility of the goods in transit. Which ultimately requires the owner to manage the administration of the shipping documentation and liability should anything happen to it when in transit.
What is Ex Works?
Ex Works. The supplier or seller simply makes goods available at point of collection. The buyer is then responsible for clearing and loading the goods for transport. This gives the seller the least responsibility.
What does Delivered at Place mean?
(DAP) Delivered at Place. The seller takes responsibility for delivering the goods to the buyer. The buyer is then responsible for any duties or taxes to be paid on the import to that country.
What is Delivered Duty Paid?
(DDP) Delivered Duty Paid. This places maximum responsibility on the seller. The seller is responsible for all transport costs and includes paying any duties and taxes in the destination country.
What's a U.S Importer of Record?
U.S. Importer of Record is the person or organisation who bears the responsibility for ensuring compliance with applicable state, local and federal laws when importing goods. A licenced customs broker is authorized to make entry by the owner, purchaser or consignee.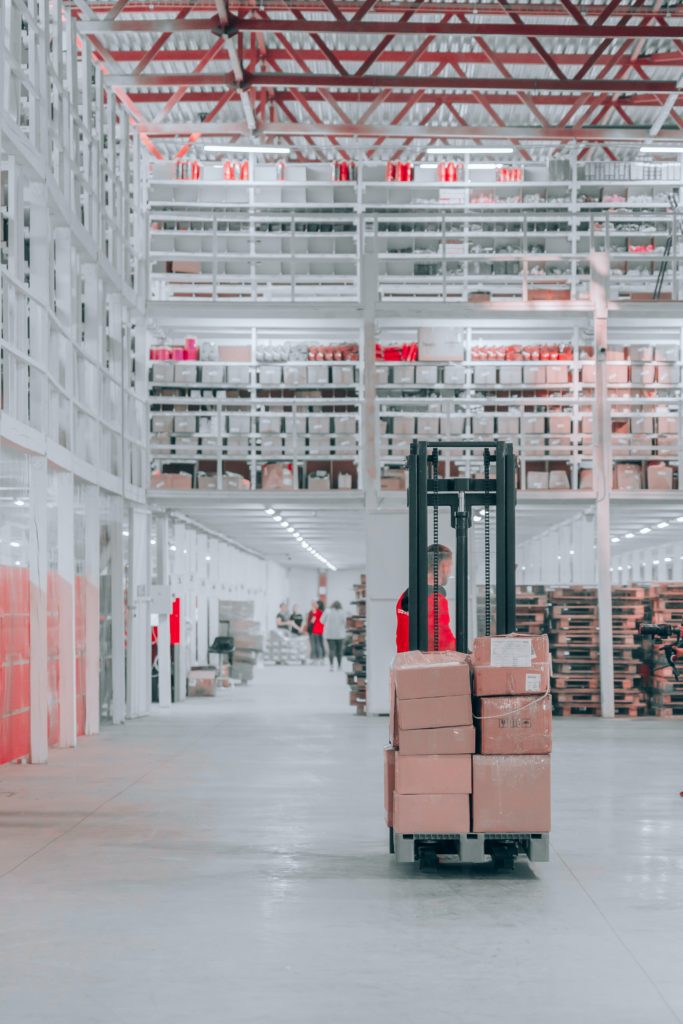 International shipping guide – top tips
Check that you can export your product to your desired country. Some products are prohibited. Your consignment may also be subject to size, amount, or weight restrictions.
Prepare required customs documents. Ensure the commercial invoice has the correct information on it, specifically the recipient's details. If there is an issue with transit, then customs agents need to contact the recipient.
Include your custom documents in the correct place on your consignment. Some documents need to be on the inside of the parcel and some out the outside.
Allocate budget for customs duty and tax.
Package the consignment appropriately and ensure the external packaging is sturdy and the internal packaging is protective. Seal the consignment well so it does not fall apart during transit.
The consignment can be booked on with an appropriate courier for its onward destination.
International Shipping Guide From The Bag Workshop.
What can we do for you?
Wurlin-The Bag Workshop are specialists in bespoke bags, packaging and customised merchandise. Progressive and flexible, we work with creative agencies and brand owners to diligently explore concepts and develop custom branded solutions. Experienced in sourcing products with a global supplier reach, we are trusted partners to clients for innovative manufacture, structured project coordination and international distribution.
Devil is in the detail. The finishing touches to some of the bags we've made are what really personalises the bags we manufacture. Stitching on the handle, metal rivets, embossed leather zip pulls or woven labels are all great personalisation options for custom made bags.