Product Sourcing and Bag Manufacturing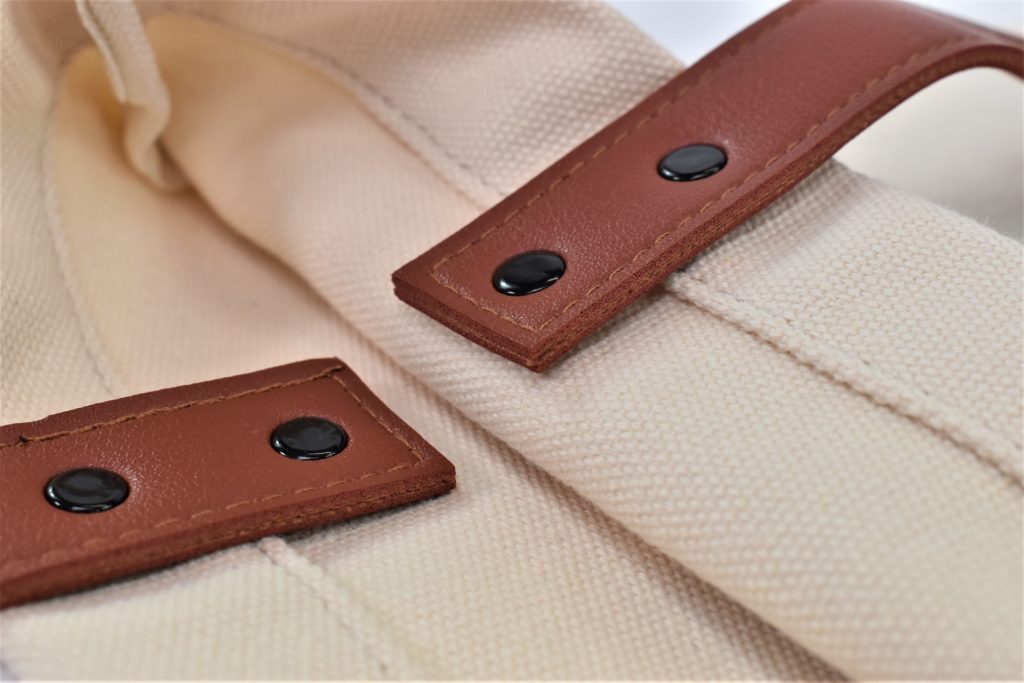 Making your bag idea a reality
Manufacturing a bag from sketch to physical product requires specialist factories to take your bag idea from concept to your full order delivered. Bag manufacturers often outsource various elements of the manufacture to specialists such as printers, embroiderers or a factory that will dye fabric to Pantone match it.
Here at the Bag Workshop, we oversee the whole process for you. From our bag design service where our designer will develop your concept to a technical pack that the factory can use to manufacture the bag.
Do I need a sourcing agent to create custom bags?
A UK-based sourcing agent may work for multiple companies and utilise the relationships they have with global factories that specialise in specific fabrics for bag manufacture that can include cotton and canvas or synthetics or specialists in sustainable fabric such as cork, fairtrade organic cotton and jute.
A product sourcing agent who specialises in sourcing custom bags. Has long-term relationships with factories in many different countries, that can manufacture products. There are many benefits of using a UK-based product sourcing specialists, so we've outlined them here so you can make your own mind up.
Are there sourcing agents specific to bag manufacture?
There are different kinds of sourcing agents, and you must choose what is most relevant to your business. If you are sourcing a suite of products that include bags, then here at The Bag Workshop we are a great choice for acting on your behalf. We are specialists in bag manufacture and can also source products specific for your brand.
Single-sourcing agents tend to work independently and work closely with you to understand your business needs. The advantage of single-sourcing agents when sourcing a custom bag, is that they work as part of your team and understand your business like you do, but it's also hard to understand the scale of their network or gain credible references from previous clients so the opportunity for fraud or scams is high. Single-sourcing agent specialise in the product that you are looking for. Bag sourcing specialists are the best choice for manufacturing a bespoke bag.
Sourcing agencies have several employees' working for them, and they tend to specialise in niches for example electronics or textiles. The benefit of sourcing companies specialising in a genre of product is that they are experts and really understand nuances of the market and working with brands like yours.
Full-service sourcing and logistic companies provide several services from sourcing products to shipping, coordinated logistics, storing and quality inspections. By far the full-service agencies are more versatile than other types of sourcing agent because they manage the whole project for you. They are experienced in sourcing a supplier and the manufacturing process, to quality testing using third-party auditors to delivering a product, customs and tax considerations as well as storage and fulfilment all on your behalf.
The benefit of using an all-in-one agency like this means that you are only talking to one project manager, and they are coordinating everything for you. The risk is that you are dependent on one organisation to make it all happen for you, so you need to ensure that they are a credible option and can provide credentials or testimony from other clients.
Why should you use a UK-based product sourcing specialist?
Having a UK-based supplier really helps with the up-front due diligence and ongoing status communication. The time difference when using global suppliers can elongate the time is takes to understand how your project is progressing but with a UK-based supplier you are working in Pound sterling, your project manager is direct and can answer all your questions when you ask them. A UK-based supplier will also have the experience of working with other companies like yours and you can utilise that specialist product knowledge by asking questions and seeing samples of other work they've completed.
If you are aiming to make a high specification bag, then you need to be able to talk about it in detail about the detail of the bad. Intricate details such as fastenings and stitching plus quality control and the fabric you are interesting in or the print method required for the artwork that you want to print or embroider, all need to be discussed in detail and having a project manager in the UK to talk about this specifically is helpful so there is no doubt what you are intending to make and what you are expecting to receive.
How much does a sourcing agent cost?
Sourcing a custom bag with a sourcing specialist tends to take a percentage from the amount of the whole order. Their margin is usually part of the overall cost that you pay. A full-service sourcing agency and shipping coordinator will tend to show you pricing broken down by product and shipping so you can understand where your budget is being spent.
A small checklist to consider:
When considering employing a sourcing agent there are questions you can ask them or find answers to on their website. Questions you need to ask a sourcing agent for your company include:
Do you have knowledge of UK safety standards?
How do you guarantee quality control for my whole order?
Are you VAT registered?
Can you advise on customs procedures for my country?
Can you import into the US? Do you have a Certificate of Import and can act on my behalf?
When choosing a bag specific product sourcing organisation then they need to have deep knowledge of fabric that will suit the bag you want to make. Choosing fabric that is planet-friendly requires deep knowledge of recycling or the supply chain so they can advise you where the fabric is grown and if the crops are from a sustainable source. They should also be able to advise on manufacturing techniques and print methods.
Construction of a bag requires specialist knowledge of styles of bag and fabric calculation for the whole order.
Auditing questions are good to understand what your sourcing agency know about their factories.
What audits have your factories undergone?
Are the manufacturing facilities suitable and fit for purpose?
Has an ethical audit taken place? Are the factory employees working in a safe and hygienic environment? Are they paid a fair wage?
Has the factory been audited to consider the impact on the environment? Do they dispose of waste in a responsible manner? How much plastic do you use for packing?
Does the factory have SEDEX accreditation? A SMETA (Sedex Member Ethical Trade Audit) asses a factory based on the standards of labour, health and safety, environment, and business ethics. The organisation believes these are key areas to assess an organisation and how responsible their business practice is and then offer ways in which to improve to meet them.
Will I see a sample before you make the full order?
Can I try out the bag you make for me and make changes to the specification to make sure I'm making the right thing?
5 reasons to use an expert for sourcing a custom bag
A specialist will have long term relationships with factories, which means that your brand will benefit from economies of scale driven by the volume your sourcing specialist will put through the factory. A bag sourcing specialist will be able to confidently advise you on fabric, bag hardware, print methods and manufacturing techniques to achieve your final bag specification.
A UK-based agency will have great customer service, project management experience, plus superb quality control through a third-party auditor or within a factory.
Specialists in niche manufacture of products, for example, bags or umbrellas, means that you benefit from the experience your product specialist has gained over many years of working in the industry and with brands like yours.
A full-service product sourcing expert will have experience in handling customs, international shipping & importing logistics as well as economies of scale. They will have preferential rates with shipping agents that you can benefit from.
Personalised packaging, drop shipping, pick & pack – your product sourcing agency will advise and source custom packaging, coordinate drop shipping or assist with storage and fulfilling individual orders on your behalf.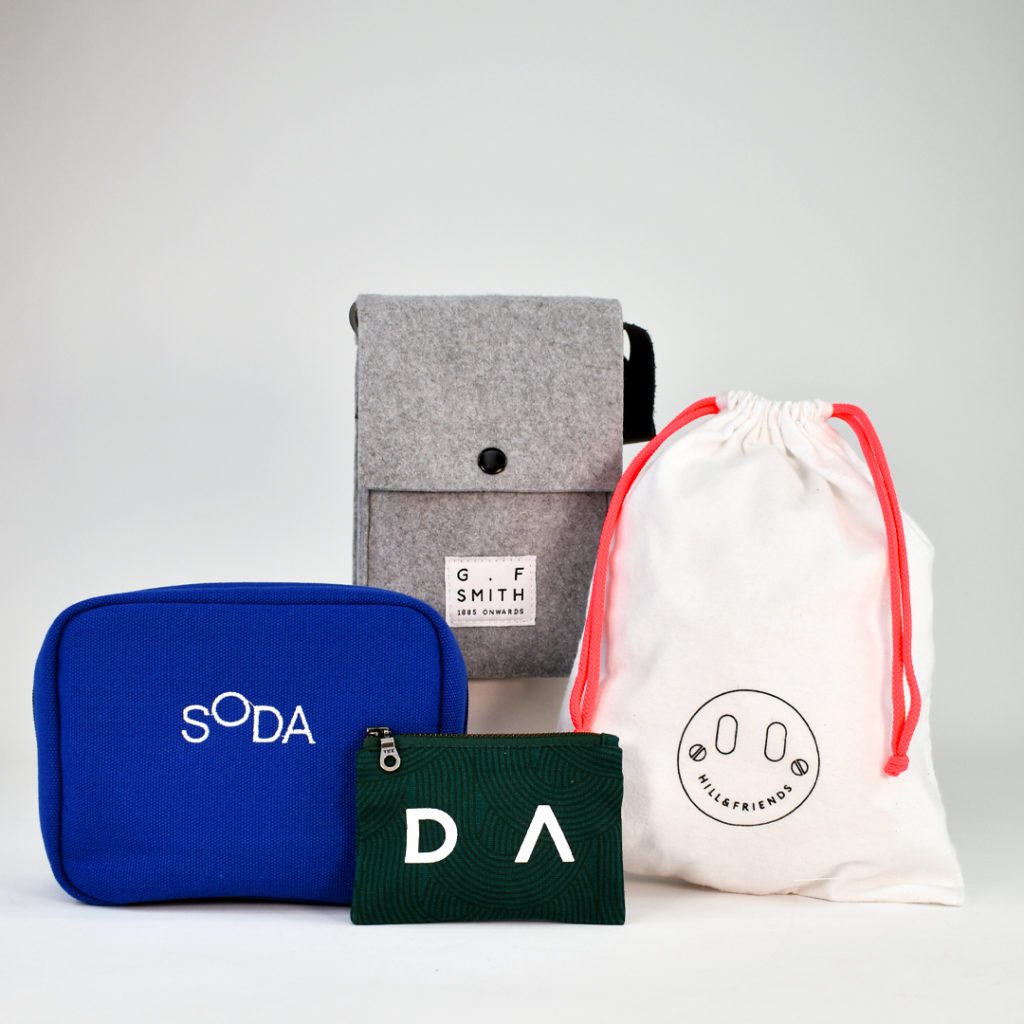 How to progress a relationship with a product sourcing company in the UK
Define what you need – what sort of product is it? What will it be used for? What are the technical details of the product? Size, shape, function? What size is the bag? What style is the bag? Are there straps? What should the closure be? Does the bag need to be waterproof? What waterproofing is available? Confirming product details like specifications, packaging and artwork, certification requirements, and order quantities at the beginning ensures you'll get a comprehensive quote with no hidden extras.
Making a bag requires a specific technical pack which outlines the specific detail of the bag. You can get help from The Bag Workshop's bag designer to imagine your concept and take it to physical product.
Set your budget – realistically, how much do you want to spend on the product? Work back from the profit you want to make per unit and then how much you want to spend. Sounds obvious, but it helps define the quality of the product you can make, the materials used and how the product will look and feel as well as last.
Choose a type of sourcing agent – do you need a full-service agency, or do you prefer an individual?
Research and compare – what is their customer service like? Do they get back to you quickly after your initial enquiry? Do the people you talk to on the phone helpful and knowledgeable? Those first impressions count – it's likely what to expect throughout your project coordination.
Get comparative quotes based on the same specification so you are comparing like for like.
Negotiate the cost. Is this the best price you are being offered? Can there be a cost saving with shipping?
Ensure you have everything recorded and your paperwork is in order. Formal quotes, terms of business plus any non-disclosure agreements you may have asked the product sourcing specialist to sign and adhere to.
Understand lead times and ask for specific delivery dates for samples or your full order before you pay for your order.
Read the terms of business or contract from your sourcing agency who are sourcing a custom bag. Understand any tolerances or sampling requirements. Have you sent them all your artwork and Pantone references? They'll need this to create a pre-production sample.
Pay your suppliers on time!
Keep your mind open to where your product might be sourced from. Manufacturing in the UK is brilliant, limited, and expensive – but entirely possible. Depends on what you want to manufacture. Sewing bags in the UK is possible, limited bag fabric availability as it needs to be imported and is three times the price of manufacture that the far east. Even with shipping. If you're looking for specific expertise, you can find it internationally. Great things have come from places that have a bag reputation. Do your research before you write off working with far east suppliers. Chinese sourcing and supply contribute to a wide range of areas that make our day to day living accessible such as:
Textile manufacturing, cosmetics/skincare, garden-landscaping, gifts and seasonal parties, hotel supplies, pregnancy healthcare, tableware-cookware, machinery parts, building supplies, bike-auto accessories, power tools, sports items, production machines, bathroom and kitchen tiles, bamboo and wood products, flooring and furniture, stationery and industrial workwear.
Chinese factories can be SMETA audited and you can ask to see accreditation.
What makes us the experts for sourcing a custom bag?
Global manufacturer and supplier of luxury branded merchandise. We specialise in sustainable, unique product sourcing, specifically bags, umbrellas, and metalwork.
We have UK-based project managers coordinating your project from concept, manufacturer, quality control through to delivery.
Confidently supporting your brand with sourcing, fulfilment, and shipping of personalised products from timeless classics to contemporary, progressive personalised portfolios of products.
Experienced bag manufacturer and sourcing agent based in the UK. Talk to us about your bag specification and we can advise you. Our reassuring project managers can make recommendations on bag fabric, finishing and hardware to suit your budget. Our specialist bag designer can help you create a technical pack to get the level of detail you need for the factory to make your bag. The detail outlined in the technical pack will ensure there are no surprises when your bag is manufactured.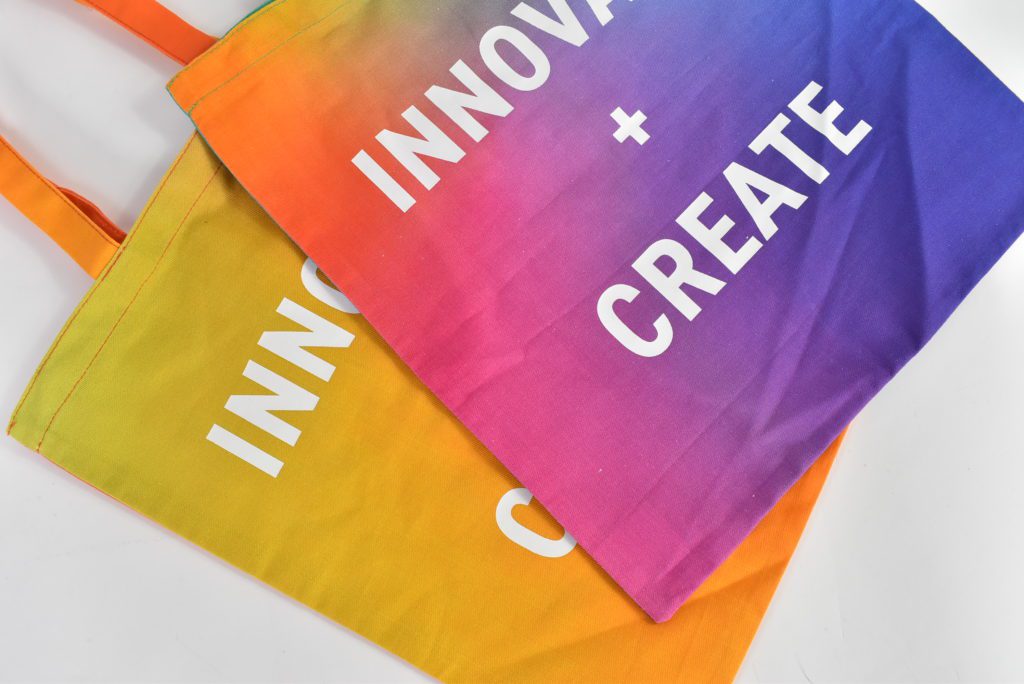 What can we do for you?
We are specialists in bespoke bags, packaging and customised merchandise. Progressive and flexible, we work with creative agencies and brand owners to diligently explore concepts and develop custom branded solutions. Experienced in sourcing products with a global supplier reach, we are trusted partners to clients for innovative manufacture, structured project coordination and international distribution.