How to Plan a Killer Product Launch Event
Published by
Steve Hill
on
March 22, 2017
The good news is, you've done the difficult bit, you've designed an excellent product that's going to enrich the lives of millions, take a few minutes and congratulate yourself – but now what? Time to start thinking about that product launch event.
Despite spending all that time in development, the finished product is only half the battle. Now, you've got to start generating the exposure that's going to drive up sales and broaden your audience.
Whilst there are now a multitude of digital channels you can utilise to directly, and cheaply, communicate with your target demographic, hosting a product launch event is a highly effective way to give your launch campaign an immediate boost in coverage, and to personally connect with your potential consumers.
A product launch event is so effective because it offers your potential users a chance to directly interact with your product and gives you the space to use your creativity and develop a memorable consumer experience that lasts long after the night is over. For smaller businesses especially, planning a product launch might seem like a daunting prospect, but you don't need to be Apple to host a buzzworthy launch event, by following our comprehensive guide, you'll be able to utilise this highly effective marketing tool to its full potential.
Know Your Brand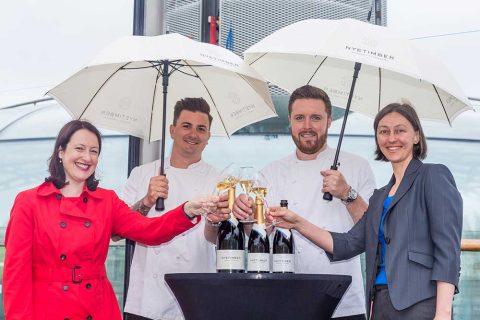 Know Your BrandA deep comprehension of what your brand is and what it stands for should be the basis on which you make all your decisions when planning your event.
Whether this is going to be the product that launches a new business venture, or a new addition to your existing stock, it's imperative that you take the time to understand how your product fits into your larger brand. From its function to its packaging, consumers should be able to read you all over it, and this applies to the method you're going to use to present your product, your product launch event.
Think of your product launch event as a culmination of a thousand tiny decisions and apply your branding to the micro, as well as the macro, elements of your presentation. Don't leave anyone guessing as to who you are and what you're about, so when it comes to identifying your advertising, marketing and later product releases, the recognition is instantaneous.
What's the purpose of your product launch event?
In the early stages of planning your product launch event, it's imperative that you determine the purpose of your event, what do you want most from your event? Obviously, you'll want your event to boost your sales for the product, but narrow that down further, are you aiming for greater product distribution, media coverage, consumer awareness, sales, or influencer outreach?
By understanding your ultimate goal, it'll make it easier to quantify the value you expect from the event and similarly, help to shape the nature of the event itself.
Let's take influencer outreach as your ideal target. In this situation, choosing a venue with easily accessible wifi, great lighting and multiple power strips is essential in order to best facilitate your audience's needs, as well as shrewdly ensuring mass promotion. Similarly, by targeting greater influencer outreach, you can modify your marketing campaign to help you better achieve that goal; creating a relevant hashtag and developing your own social media channels prior to, to create an easy platform for your bloggers and influencers to jump on and lend their weight to.
Who to invite to your product launch event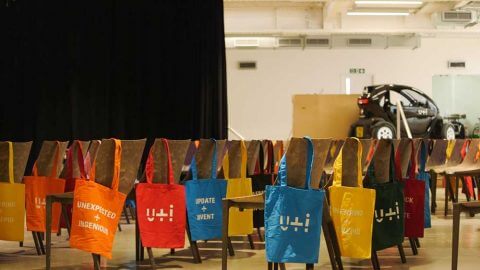 Once you've got your endgame in mind, you can start to formulate your guest list. Looking at it generally, every event can be separated into one of three categories; trade events, media events and consumer events, each with their respective audiences. If your goal is to encourage greater product distribution, it may be more beneficial to host a trade event, where you invite key influencers in your industry, such as industry analysts or editors of trade publications.
Don't try to overreach and invite a cross section of different audiences. It's better to have a number of separate events, where you can craft a consistent message to market and tailor the brand experience to a receptive audience, than one large event with an audience so disparate, your product gets lost.
Moreover, it's important to consider about how you're going to invite your audience. If you're inviting a number of influencers, it may be more beneficial to have a member of your team contact them personally. Whilst not all influencers will respond in kind, by creating a more authentic connection it enables you both to learn more about each other, as well as building a relationship with which you can invite them to later events.
Product Launch Event Plan
When it comes to actually setting out the narrative of your event, creativity is going to be your number one asset. With the ease of accessibility to a world of events that social media has brought, you're going to need to be offering up something exciting to tempt your audience into showing up. Remember, this is your chance to truly showcase your product, so keep it at the centre of everything that you do, but don't be afraid to think outside the box with it.
Fundamentals
Whether you're a 5 or 500 employee business, there are a few planning absolutes to get out of the way before you get onto the fun stuff.
Budget – establish a net budget before you begin and be strict in allocating portions of the budget as you plan your event, and, most importantly, stick to it! Internal communication plan – develop a comprehensive internal communication plan so your team can remain updated throughout the planning process, and any problems can be resolved immediately.
Event launch date – plan your date carefully, try to give yourself the least competition possible, and make sure the date is relevant to your event and your audience.
Essential product information – ensure that before your launch any necessary distribution channels are ready to go, your price points are consistent and everything to do with your product is ready and willing to go live, as soon as possible.
Choosing a Launch Party Venue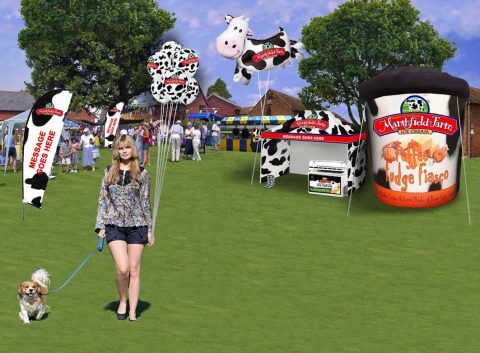 When choosing a venue, keep in mind what sort of space is going to be relevant to your product and your audience. Whilst it may be beneficial for one company to launch their innovative new personal shopping app in the middle of a shopping mall, it may reflect your product more – and have a higher chance of reaching a larger number of your target audience – to launch at a specific trade show.
An important thing to consider when scouting your location is proximity. Showing at one of your industry's largest trade shows with a relevant product means you've already got a high chance of coming into contact with a high proportion of your target market before you've even sent out a cursory email.
Another thing to consider is how exactly your choice in venue facilitates your ideal outcome if as I've stated previously if you're endgame is more influencer and media coverage, you need make certain that your choice of venue makes it almost instinctive for your attendees to cover your event. Not just in functionality, but in design too.
Do it for the 'gram
The advent of social media forever changed the way in which we plan and market events. If you're particularly social media savvy, you can hold an event launch without the need for a physical venue. Sites like Twitter are excellent for creating a digital space, via hashtag, that fans and consumers can access around the world, where you can market a product directly and immediately.
However, social media has also changed how we host physical spaces too. Live video and photo sharing sites can have a huge impact on the reach of your event, Instagram, by its latest numbers, has over 100 million daily users, and getting the right people to share your content online can draw in thousands of potential consumers. I've already discussed making it easy for your attendees to publicise your event across their public channels through the functionality of your venue, but an underrated aspect of facilitating social media shares is the design of your space. A key element of a popular Instagram account is a beautiful, or engaging feed, by creating an event space with a shareable aesthetic, one relevant to your audience, you naturally encourage content creation, ensuring your own popularity online.
Moreover, don't forget to utilise social media in your own marketing campaign. Whether it's a trade show or a blogger party, creating visual and written content across your social media feeds raises your product's visibility in your own audience, as well as allowing relevant consumers to find you easily online.
Give Your Audience a Reason to Attend your event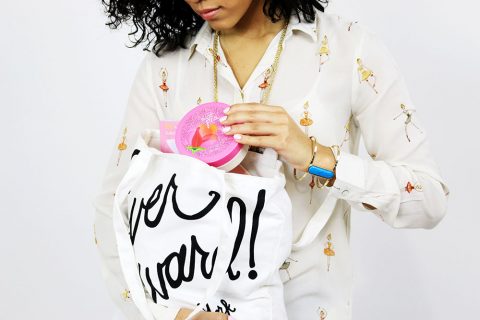 So you've almost got the winning formula, your product is ready to go, you've bagged the perfect space and you've got a list of invitees that puts everyone's 'ideal dinner party guest' lists to shame, but how are you going to ensure that people turn up?
One of the most important tenets of planning your event is creating a memorable and worthwhile product experience for your audience, giving them something valuable in return for their time and participation. Dependent on your product, audience and budget, that could be anything from a live performance from an entertainer, a first-hand experience of the product, or offering a discount for the consumers who attend.
Event Scheduling Your product launch event doesn't have to be a military level operation, but the key to the success of any launch event is effective pre-planning and management. Confirm and reconfirm all bookings, potential speeches and entertainment, run through your event timings well in advance and ensure your team is covering every micro-aspect and minor detail of the event planning process. Speaking of presentations and speeches, always keep them short, sweet and relevant.
If someone from your company is making one, or you have a guest speaker, always review their content before the event, not just to double check its length, but its relevancy. There's nothing worse than having your excitement about a product dulled down by an hours worth of irrelevant information.
Download our Product Launch Event Checklist
To help you with your planning, we've created a free, comprehensive checklist that'll ensure that your product launch event is a winner.
Click here to download the product launch event checklist
Product Launch Marketing Plan
It's essential that you and your team coordinate a pre, during and post launch marketing strategy, to publicise your event, generate leads, drive revenue and place your product at the forefront of your industry. Decide, based on your audience and your product, how you are going to do the advance outreach, whether you utilise a more traditional media plan and place advertisements, utilise your own personal database of existing clientele, or generate a buzz over digital channels through exclusive content creation. In terms of developing an outreach programme, there really are no boundaries except for your audience, think big.
Your whole product launch event is a marketing extravaganza, but don't be afraid to maintain the momentum gained in your pre-launch marketing strategy and implement some smaller strategies on the night itself, inside and outside of the event, even if it's just some well-briefed team members making the rounds. It's important that you track the response to your marketing campaigns prior to the event, so you can develop a good baseline through which to measure the level of awareness post-event.
Making the Impression Last The reason you hold a product launch event is to spike up the potential interest in your product and the worst thing you can do is waste all those potential sales by not coming up with a post-launch marketing strategy to capitalise on all that buzz. One way to to do that is through gifting out promotional items at your launch, for your attendees to re-use later. However, the key word here is 'use', you want to come up with a product that will get you maximum visibility and the best way to do that is come up with a promo item that is actually going to be used.
Pens and stress balls and all the typical marketing fare are all well and good but aren't really going to excite your potential clients or get you any exposure apart from that one co-worker who sits opposite them in the office. A branded promotional bag, or a completely unique bespoke bag, on the other hand, holds a massive amount of potential for future outreach. A simple canvas tote bag with your logo on can be used as a gifted swag bag on the night, and endless free marketing on trips to the shop afterwards.